Disability should not disadvantage you from achieving your goals in education and beyond.
The cost of accessibility arrangements can make life as a Disabled Student more expensive. If you have a disability-related study cost which is not fully covered by statutory funding, we can help.
Grants of up to £5,000 are available to pay for disability-related study costs and are paid directly to your supplier on receipt of invoices for your equipment or other support.
Click on the links below for eligibility information, what you can apply for, how to apply and frequently asked questions.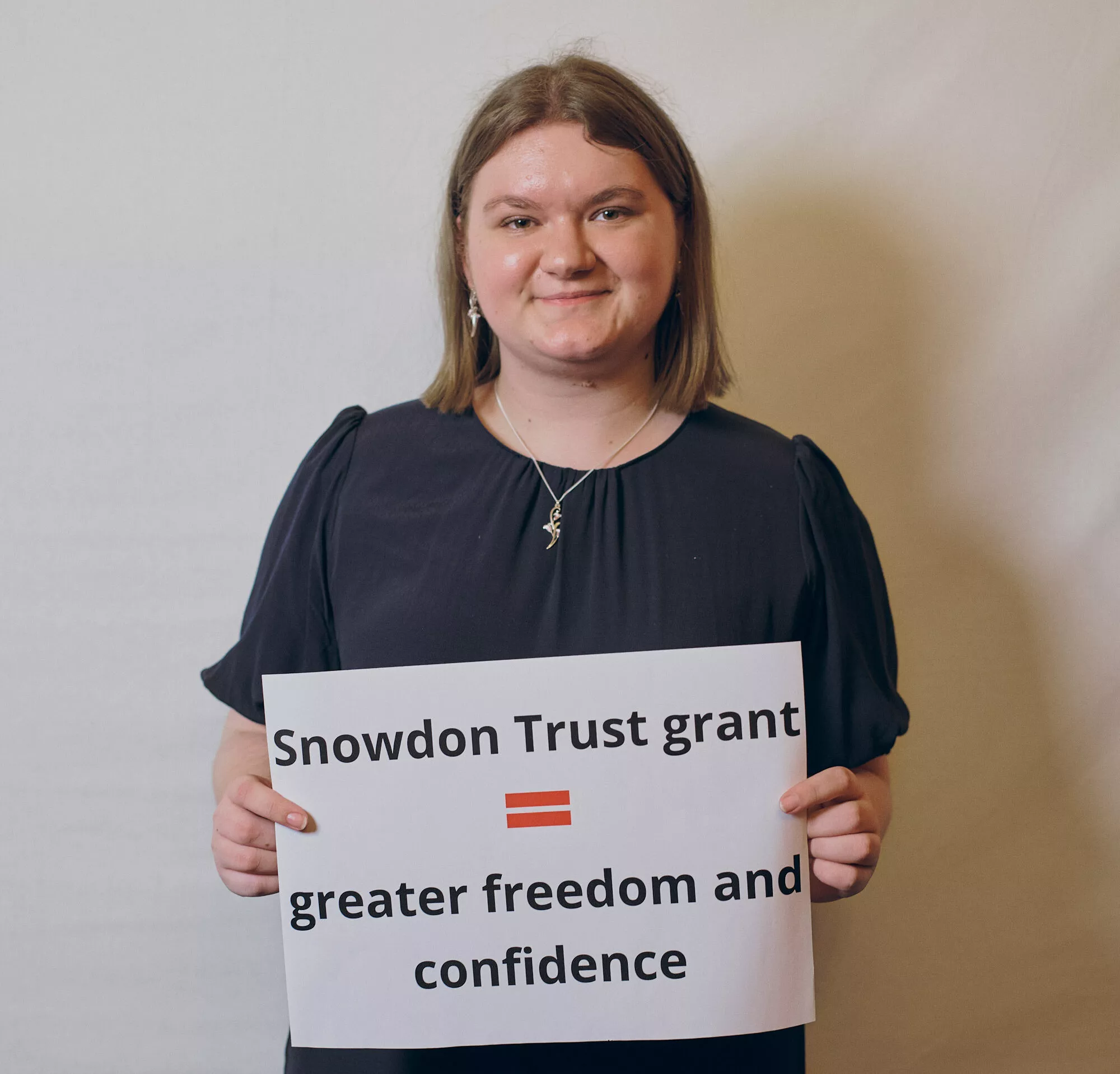 Disability-related study costs grants
More info
The support from Snowdon Trust has changed my life, boosted my confidence, and raised my expectations about my abilities.